NIGHT NANNIES is the first chain of agencies in the UK specialising in overnight maternity care.
The company's aim is to deliver the highest standards of excellence in the provision of overnight childcare services.
This unique agency must attain the best possible standards:
It must provide a personal and professional service
Its business must be built on a foundation of satisfied clients
It must understand the needs of both parents and child carers
The Night Nanny Business
Night Nannies was founded in 1999 and became a franchise in 2001. It has built its reputation on the caring, personal and efficient nature of its service. It provides a unique service. It is the only name in the overnight childcare business.
The Night Nannies system of operation is a comprehensive recruitment and placement system designed to provide the maximum reassurance for parents. The Night Nannies training and methodology has been developed to enable new franchisees to commence their business confidently and efficiently thereby, maximising their business potential.
Night Nannies now covers Hampshire, Wiltshire, Berkshire, Surrey, Dorset, Somerset, Buckinghamshire, Essex, Hertfordshire, Kent and London. As Night Nannies develops its network throughout the UK, it wishes to attract new franchisees who are dedicated to running a professional business and who will enjoy the stimulation of taking part in a rapidly growing industry.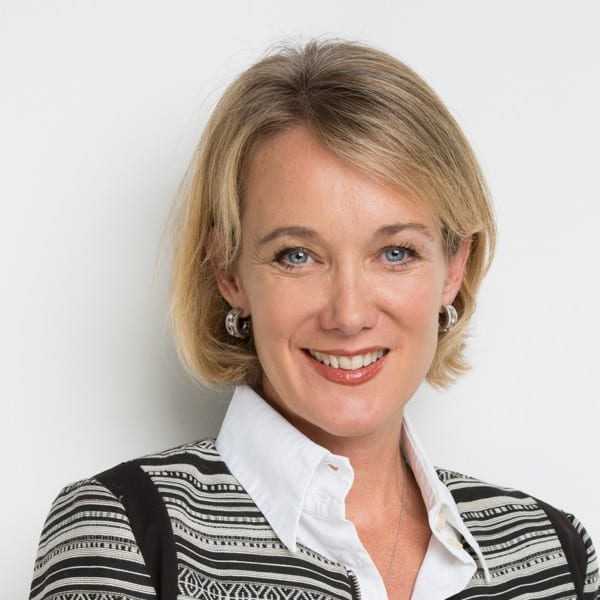 The proprietor of Night Nannies is Anastasia Baker.
Anastasia has a background in Television News and Current Affairs. She was a television journalist at the BBC for ten years. She left to have a family and it was during this time that she invented and created Night Nannies.
For the last fifteen years Anastasia has concentrated on building and expanding Night Nannies in London. She now has 200 Night Nannies working around London. Anastasia uses her contacts in the media world for publicity for her company.
The Night Nannies Franchise Pack
Comprehensive Training Programme

A comprehensive training programme that includes an initial two days of theory and practical experience at Night Nannies Head Office in London. The training programme covers every aspect of the business method, including: marketing strategy, nanny vetting procedures, client screening procedures, telephone sales technique, interpersonal skills, administration procedures and strategy to ensure good business growth.

Start-up Programme

A start-up programme that ensures that the Franchisee receives guidance on all aspects of the business activity. This includes a day consultation visit at the end of each of the first three months in order to provide assistance with all Night Nanny procedures.

Interview Pack

An interview pack consisting of scenarios and questions to put to a Night Nanny when she comes for an interview. This interview technique has been devised by one of the top maternity nurses in the country.

Assistance and Advice

Assistance and advice on the specification of your computer, printer and internet connection.

Operations Manual

The Night Nannies Operations Manual which contains the valuable know-how and is available on loan to the Franchisee for the duration of the legal contract.

Financial Control

A customised financial control and budgeting system.

Advertising and Marketing

Your own branch of Night Nannies advertised and marketed on the Internet.

Licensing

Licensing rights to a defined territory.
Total Package Cost: £15,000 (ex VAT)

Plus 7% of gross annual turnover
Night Nannies Support Services
Night Nannies is committed to delivering back-up and support services that enable the Franchise Network to benefit from the valuable Night Nannies know-how and expertise on an ongoing basis.
These services consist of:
Controlling the Central Marketing Fund and using it to the best advantage of the Franchise Network.
The availability of management personnel to discuss any aspect of the Night Nannies business method at any time and provide advice and guidance.
Maintaining a keen awareness of market developments and advising Franchisees on any new or amended policies.
Maintaining and upholding the corporate image of Night Nannies
The organisation of regular Franchisee meetings in order to provide continual training and opportunity for the exchange of ideas.
Regular updating of the Night Nannies Operations Manual, thus ensuring that the know-how is kept up to date in all aspects of operating procedures.
Maintaining knowledge of relevant government regulations and supplying information to franchisees as appropriate.
Maintaining links with Nursing Training Colleges to facilitate the opportunity for Franchisees to present the Night Nannies Service to the second and third year students on a regular basis.
Undertaking in-territory visits in order to analyse and review the business activity on a one to one basis.
The Franchisee belonging to the Night Nannies network will enjoy many benefits, including:
Operating under the established credibility of Night Nannies.
Continued access to the know-how and expertise of the Management Team including sales and marketing as well as the specific childcare expertise.
Sharing costs of Professional Indemnity Insurance.
Sharing costs of advertising and marketing on a national basis with fellow Franchisees.
Continued support of the rest of the Network via the sharing of ideas, contacts and assistance at all times.
Enjoying the comprehensive support function provided by Night Nannies Head Office.
Being able to operate the business to a tried and tested successful format and enjoying the rewards of being in business for yourself but not by yourself.
Maintaining links with Nursing Training Colleges to facilitate the opportunity for Franchisees to present the Night Nannies Service to the second and third year students on a regular basis.
But Most Importantly
You will be joining a company that is doing most to maximise the opportunities provided by a unique and rapidly growing industry.
---
Decision
If the idea of owning a Night Nannies Franchise and being part of a growing business appeals to you than ask yourself the following questions:
Want to own and manage your own business from home and be with your children?
Have the ability to run a professional business from home or an independent office?
Have the ability to finance the capital investment required?
Have a good telephone manner?
Think the childcare market is growing?
Have the abilities to be disciplined and organised?
If the answer to these questions is "yes", then please make contact. We will be happy to give you a full presentation and take you through the plans for the business and discuss likely income opportunities and potential franchise areas.
Contact Us On (0)207 731 6168